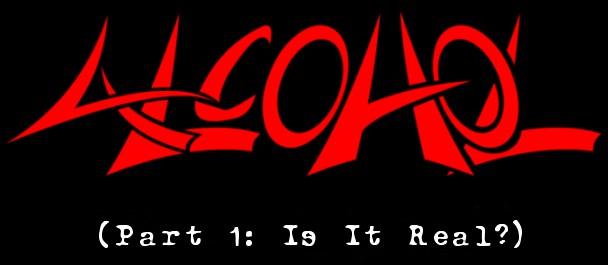 "After weeks of peaceful cooperation between the Metal and non-Metal bands there has been a surprise move. The local metal bands have formed a collective called THE METALHEADS and have kidnapped TONY HEARN lead singer of the band ALCOHOL hoping to bring an end to all that is good and non-Metal.
The other members of ALCOHOL have yet to learn of Tony's disappearence, and when they do find out will they be able to rescue him in time.... will they even care...?
We join our heroic and manly heroes as they return to ALCOHOL headquarters to find a letter waiting for them..."
The Video
Finally the band have released their new video for the song "Is It Real?". This video is the first part in a trilogy of videos that the band have been working on this year.
You can watch the video online below (streamed from our Myspace Page). Let us know your thoughts by signing our guestbook or leaving a comment on our myspace page!
You can download the video in MPG (VCD) format here.
Download video in MPG - 55Mb
Images